Create Your Own Style
DG Custom Graphics is your premier source for providing custom personalized apparel and accessory items. If you have a special event be sure to check out our store. We offer online customization for each of the items offered in our store. If you have something you would like to have personalized let us know for a competitive quote. We do bulk orders as well as individual orders at reasonable prices. We do personalization on apparel items from weddings, bachelor parties, bachelorette parties, birthday parties, valentines day, sweetest day, Christmas, pet clothing and even for those group gatherings and vacations among friends. We also provide vehicle graphics, store window lettering and vinyl decals to make your business, automobile, atv, off-road vehicle or special ride stand out from the crowd.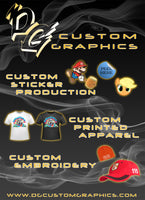 DG Custom Graphics can do custom stickers, embroidery, printed apparel, window decals, vehicle graphics, automobile accessories, carved wooden signs, wood toy boxes and promotional items. Their really is no job to big or small.
Services Offered

Personalized Apparel
T-Shirts
Swimsuits
Body Suits
Pet Apparel
Baseball Caps
Yoga Pants
Shorts
Boxers
Baby Rompers
Embroidery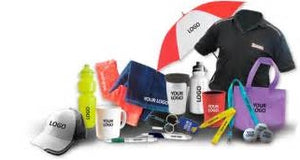 Promotional Items
Backpacks
Duffel Bags
Tote Bags
Aprons
Key Chains
Stickers
Stadium Cushions
Can Coolers
Coasters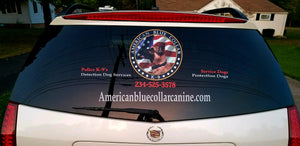 Vehicle Graphics & Vinyl Decals
Tire Covers
Window Graphics
Vinyl Graphics
Seat Covers